The Woll Restaurant & Bar Nineteen
Whether you wish to entertain family, friends, clients or treat someone special, The Woll Restaurant is the perfect venue, with menus, events and lunches & dinners to suit everyone.
CALL US ON 01750 32711 to book a table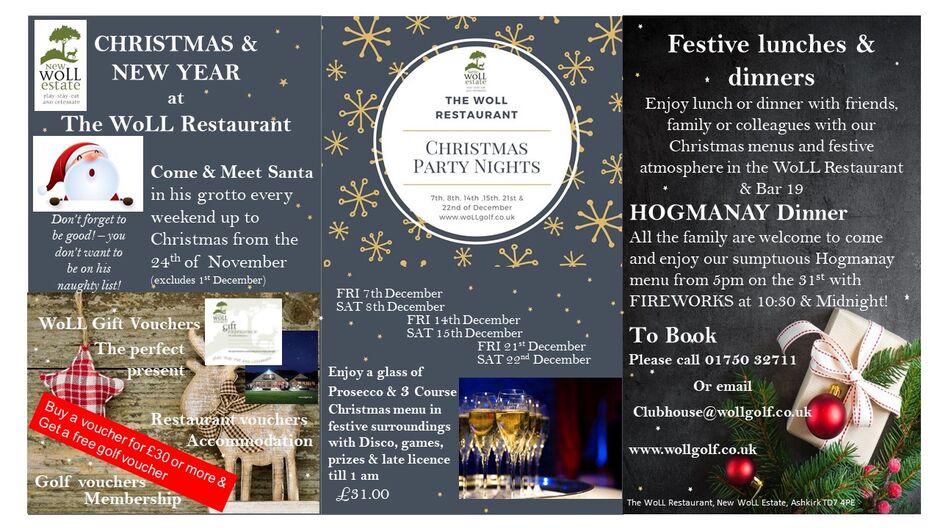 BOOK YOUR TABLE NOW!
CALL 01750 32711
The Woll Golf Course Ltd reserve the right to alter dates, times, details, menus and prices without prior notice. All the above offers are subject to terms and conditions.