Horse Riding holidays at New Woll Estate

New Woll Estate is situated right in the heart of horse country! With many beautiful rides starting at the Estate and limitless possibilities for routes around the surrounding countryside it is the perfect venue for a horse holiday!
We offer grass livery in our secure paddocks in the centre of the Estate and the perfect situation for touring the Scottish Borders countryside.
Secure well tended paddocks for grazing
Riding routes direct from the Estate
Sittuated on the Buccleuch country ride
Minutes from The Ian stark equestrian centre
Parking for trailers and lorries
Clubhouse Coral for tying your horse up at the restaurant.
Large field shelter available


Ian Stark equestrian centre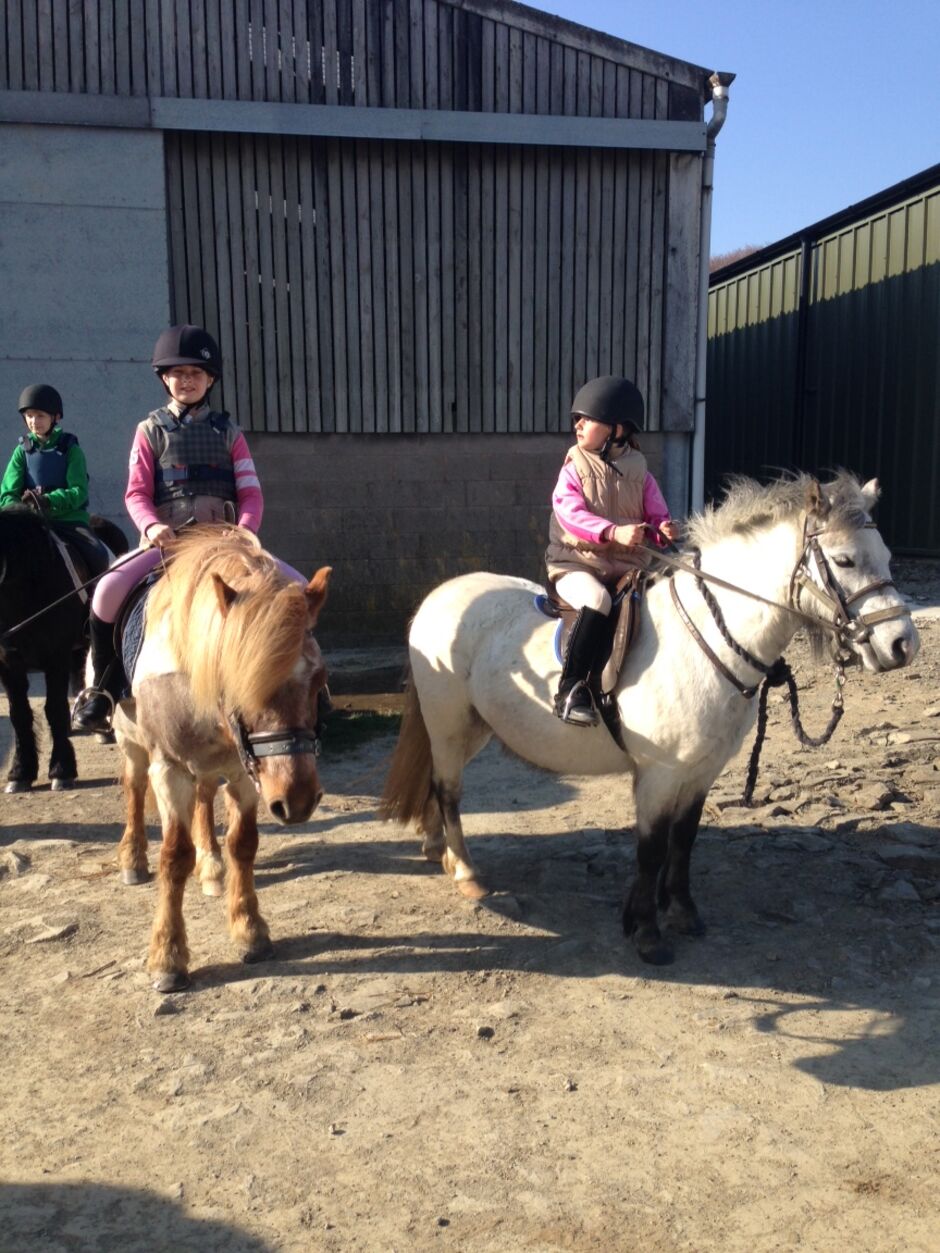 Just minutes from the Estate at Greenhill farm the Stark family run a first class equestrian centre with tuition, pony trekking, competitions for all ages and stages of rider.
Riding lessons start at £12 per half hour in their indoor or outdoor arenas
Guided rides are also available from Ian Starks to Woll where a riders hack with lunch package is available. A fantastic 3 hour ride starting at the Ian Stark Equestrian Centre and heading to the Woll restaurant in Ashkirk for a 2 course lunch. The ride will take in parts of Greenhill farm, Dryden, Headshaw and The New Woll Estate. Horses will be tethered at The Woll while guests enjoy lunch in the award winning restaurant. The exact route will be dictated by riding ability and rider preference. From just £75 per person , group discounts and concessions available. Please call Stephanie on 07799 647 577
The Buccleuch Country Ride
3-4 day ride through stunning Scottish scenery
The Buccleuch Country Ride was one of the first of its kind in Scotland and provides the rider with a 3-4 day ride of nearly 60 miles through the stunning Scottish Borders Scenery on private tracks; bridleways quiet country roads, and the open road. Scottish Natural Heritage and the British Horse Society with the co-operation of Buccleuch Estates, farmers and landowners have developed the route which is proving very popular.
The scenic route has been carefully way marked and is easy to follow by using a specially prepared map and route guide.
Accommodation is available here at New Woll Estate for riders and horses too allowing easy access to enjoy the popular ride. Facilities such as field shelter, grazing, horse feed, secure tack storage, and parking all make life a lot easier!